Episode 69: Our Take, September 9, 2019
Sep 06, 2019
Summary
In today's Our Take read-in, here's the lead: "A judge ordered Johnson & Johnson to pay $572 million to Oklahoma for creating a 'public nuisance.' The state had sought $17.5 billion in a lawsuit against J&J, contending that the company had engaged in misleading marketing and contributed to the opioid epidemic that has claimed the lives of more than 6,000 Oklahomans. J&J plans to appeal, and the company's shares rose in after-hours trading on the day of the ruling, suggesting that investors believed the outcome could have been much worse."  To sign up for the weekly email brief, click here.
Other briefs include:
Capital Rx, a startup pharmacy benefit manager, launches its Clearinghouse Model.

A federal judge officially approves the merger between CVS Health and Aetna.

Michigan-based insurers Priority Health and Total Health Care will merge.

Amgen will buy Celgene's Otezla (apremilast), a psoriasis drug, for $13.4 billion.

CMS rejects Idaho's request for a waiver for Medicaid expansion.

Blue Cross and Blue Shield of Minnesota announcea 5-year, value-based agreement with Minnesota Oncology
John Marchica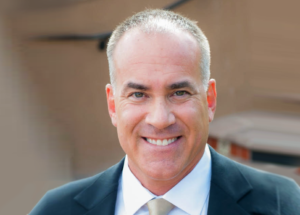 John Marchica is a veteran health care strategist and CEO of Darwin Research Group. He was the founder and CEO of FaxWatch, a leading business intelligence and medical education company and two-time member of the Inc. 500 list of America's fastest growing companies.
John is the author of The Accountable Organization and has advised senior management on strategy and organizational change for more than a decade. John earned his B.A. in economics from Knox College, an MBA and M.A. in public policy from The University of Chicago, and completed his Ph.D. coursework and doctoral exams in clinical epidemiology and health economics at The Dartmouth Institute for Health Policy and Clinical Practice. He is a faculty associate in the W.P. Carey School of Business and the College of Health Solutions at Arizona State University.
About Darwin Research Group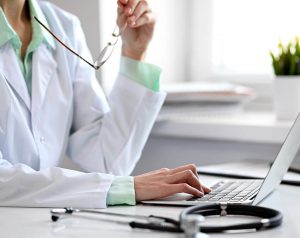 Darwin Research Group Inc. provides advanced market intelligence and in-depth customer insights to health care executives, with a strategic focus on health care delivery systems and the global shift toward value-based care. Darwin's client list includes forward-thinking biopharmaceutical and medical device companies, as well as health care providers, private equity, and venture capital firms. The company was founded in 2010 as Darwin Advisory Partners, LLC and is headquartered in Scottsdale, Ariz. with a satellite office in Princeton, N.J.
Contact Darwin Research Group and we will get right back to you.