Episode 65: Our Take, August 12, 2019
Aug 12, 2019
Summary
In today's Our Take read-in, "The FDA announced Tuesday that Novartis submitted the drug application for Zolgensma, the company's novel gene therapy treatment for spinal muscular atrophy, with manipulated data. The FDA said it is assessing the matter and 'remains confident' that the gene therapy will continue to be available to patients." To sign up for the weekly email brief, click here.
Other briefs include:
Allscripts Healthcare Solutions reached a tentative $145 million settlement agreement with the Department of Justice.

CMS has agreed to reimburse any FDA-approved chimeric antigen receptor (CAR) T-cell therapies.

SSM Health is introducing an individual health plan in the St. Louis market this fall.

Provention Bio's teplizumab received the FDA's Breakthrough Therapy Designation.

New York City launched NYC Care, a program that offers health care to uninsured residents.

CVS has expanded its CarePass program to participating CVS pharmacies throughout the U.S.

Walgreens customers can soon get select prescription Bausch Health dermatology products for a flat rate.
John Marchica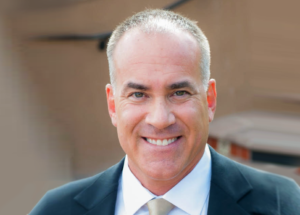 John Marchica is a veteran health care strategist and CEO of Darwin Research Group. He was the founder and CEO of FaxWatch, a leading business intelligence and medical education company and two-time member of the Inc. 500 list of America's fastest growing companies.
John is the author of The Accountable Organization and has advised senior management on strategy and organizational change for more than a decade. John earned his B.A. in economics from Knox College, an MBA and M.A. in public policy from The University of Chicago, and completed his Ph.D. coursework and doctoral exams in clinical epidemiology and health economics at The Dartmouth Institute for Health Policy and Clinical Practice. He is a faculty associate in the W.P. Carey School of Business and the College of Health Solutions at Arizona State University.
About Darwin Research Group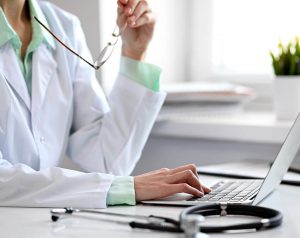 Darwin Research Group Inc. provides advanced market intelligence and in-depth customer insights to health care executives, with a strategic focus on health care delivery systems and the global shift toward value-based care. Darwin's client list includes forward-thinking biopharmaceutical and medical device companies, as well as health care providers, private equity, and venture capital firms. The company was founded in 2010 as Darwin Advisory Partners, LLC and is headquartered in Scottsdale, Ariz. with a satellite office in Princeton, N.J.
Contact Darwin Research Group and we will get right back to you.