Episode 63: Our Take, July 29, 2019
Jul 29, 2019
Summary
In today's Our Take read-in, we discuss a bipartisan bill to lower drug prices that cleared a Senate committee. On Thursday, the Senate Finance Committee voted 19-9 to advance a bill proposed by Sens. Chuck Grassley, R-Iowa, and Ron Wyden, D-Ore., that includes numerous provisions to lower drug prices. 
The bill, called the Prescription Drug Pricing Reduction Act (PDPRA) of 2019, is likely to undergo considerable changes before it reaches the Senate floor for a full vote — if it gets that far.
Over the span of a decade, the PDPRA as it currently stands would save $85 billion in Medicare spending and another $15 billion in Medicaid spending. Further, the Congressional Budget Office estimated that Medicare beneficiaries would save $27 billion in out-of-pocket costs and $5 billion in premiums during that same time period. 
Other briefs include:
New research on ACOs with two-sided risk suggests lower costs and improved health outcomes.

Tenet Healthcare Corp. is spinning off its Conifer business unit.

CVS is testing a coordinated care pilot for Aetna beneficiaries requiring knee replacements.

Civica Rx signs a five-year agreement with London-based Hikma, a generic drug manufacturer.

Advocate Aurora Health names former Advocate CEO Jim Skogsbergh as president and CEO.

Paula Steiner leaves her post as CEO of Health Care Services Corp.

CVS Health names Dr. Sree Chaguturu as chief medical officer for CVS Caremark.

Dr. Reshma Kewalramani is being elevated to CEO of Vertex Pharmaceuticals.
John Marchica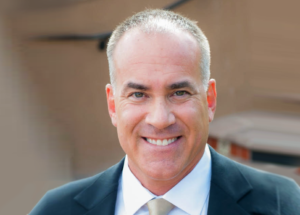 John Marchica is a veteran health care strategist and CEO of Darwin Research Group. He was the founder and CEO of FaxWatch, a leading business intelligence and medical education company and two-time member of the Inc. 500 list of America's fastest growing companies.
John is the author of The Accountable Organization and has advised senior management on strategy and organizational change for more than a decade. John earned his B.A. in economics from Knox College, an MBA and M.A. in public policy from The University of Chicago, and completed his Ph.D. coursework and doctoral exams in clinical epidemiology and health economics at The Dartmouth Institute for Health Policy and Clinical Practice. He is a faculty associate in the W.P. Carey School of Business and the College of Health Solutions at Arizona State University.
About Darwin Research Group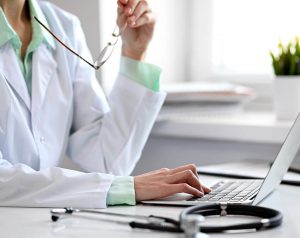 Darwin Research Group Inc. provides advanced market intelligence and in-depth customer insights to health care executives, with a strategic focus on health care delivery systems and the global shift toward value-based care. Darwin's client list includes forward-thinking biopharmaceutical and medical device companies, as well as health care providers, private equity, and venture capital firms. The company was founded in 2010 as Darwin Advisory Partners, LLC and is headquartered in Scottsdale, Ariz. with a satellite office in Princeton, N.J.
Contact Darwin Research Group and we will get right back to you.