Episode 18: Our Take July–Part 2
Jul 26, 2018
Summary
John shares our take on the second half of July, including how the Trump administration continues to take aim at Obamacare, and that Stark and other anti-kickback laws may be obsolete in a value-based world.
On July 7, the Trump administration said it was temporarily withholding $10.4 billion in risk adjustment payments to insurers, citing a district court ruling from earlier this year in New Mexico. On Tuesday July 10th, 340B Health released an analysis of a bill introduced by Rep. Joe Barton, R-Texas, that would raise the minimum disproportionate share hospital (DSH) adjustment percentage that hospitals must meet to qualify for the 340B drug discount program.
Kathleen Sebelius, Health and Human Services (HHS) secretary under President Barack Obama, and Tommy Thompson, HHS secretary under President George W. Bush, wrote in an op-ed for The Hill that "Stark and anti-kickback laws are a remnant of the fee-for-service world and harm the very patients they are supposed to protect by deterring more comprehensive patient-centered, coordinated care. While well intentioned, these laws have not been sufficiently updated to reflect the transformation in health care payment and delivery or account for the rapid emergence of new treatments and innovative technologies."
John Marchica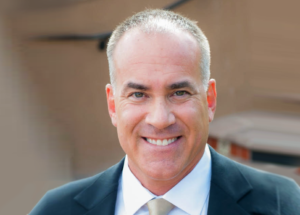 John Marchica is a veteran health care strategist and CEO of Darwin Research Group. He was the founder and CEO of FaxWatch, a leading business intelligence and medical education company and two-time member of the Inc. 500 list of America's fastest growing companies.
John is the author of The Accountable Organization and has advised senior management on strategy and organizational change for more than a decade. John earned his B.A. in economics from Knox College, an MBA and M.A. in public policy from The University of Chicago, and completed his Ph.D. coursework and doctoral exams in clinical epidemiology and health economics at The Dartmouth Institute for Health Policy and Clinical Practice. He is a faculty associate in the W.P. Carey School of Business and the College of Health Solutions at Arizona State University.
About Darwin Research Group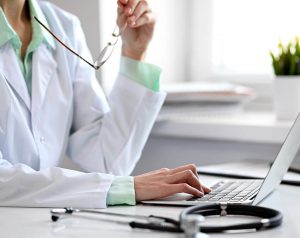 Darwin Research Group Inc. provides advanced market intelligence and in-depth customer insights to health care executives, with a strategic focus on health care delivery systems and the global shift toward value-based care. Darwin's client list includes forward-thinking biopharmaceutical and medical device companies, as well as health care providers, private equity, and venture capital firms. The company was founded in 2010 as Darwin Advisory Partners, LLC and is headquartered in Scottsdale, Ariz. with a satellite office in Princeton, N.J.
Contact Darwin Research Group and we will get right back to you.