Our Take: Charity care spending at nonprofit hospitals falls short in new study
Apr 12, 2021
In aggregate, the country's nonprofit hospitals are spending less on charity care relative to their overall expenses than for-profit and government-run hospitals are, according to a research team from Johns Hopkins.
The results of their study were published by Health Affairs last Monday.
The team noted that because government hospitals are exempted from most taxes and are subsidized by tax revenues, they have "the explicit obligation" to provide charity care. Nonprofit hospitals, to qualify for their tax-exempt status, are required to provide charity care "and other types of community benefits," although the Internal Revenue Service does not specify what amount is adequate for meeting this requirement. The Affordable Care Act also requires nonprofit hospitals to provide charity care but leaves it up to the hospitals to establish their own criteria for patient eligibility. For-profit hospitals are not required to provide charity care but can take tax deductions when they do.
Based on their respective tax treatment, government hospitals have the greatest obligation to provide charity care and for-profit hospitals the least obligation, with nonprofit hospitals "falling somewhere in between," the researchers wrote.
To compare the provision of charity care among the three types of hospitals (all of which were Medicare-certified, general acute care hospitals), the team used the 2018 Medicare Hospital Cost Reports from CMS' database to calculate charity care-to-expense ratios (the amount of charity care a hospital provided divided by its total expenses) for the 4,663 hospitals included in their analysis. A 1% charity-care-to-expense ratio indicated that a hospital had spent $1 on charity care for every $100 of expense incurred. Ultimately, the final sample included 1,024 government, 2,709 nonprofit, and 930 for-profit hospitals.
Collectively, the hospitals in the final sample provided $27 billion in charity care in 2018 (government, $6.9 billion; nonprofit, $16 billion; and for-profit, $4.1 billion). Since nonprofit hospitals represented by far the greatest proportion among the three types, the researchers noted that it was "not particularly surprising" that the total dollar amount was highest for this group.
Yet when they analyzed aggregate spending by hospital category, they found that for every $100 of expense incurred, the nonprofit hospitals spent less on charity care than the for-profit or government hospitals did ($2.3 per $100 vs. $3.8 and $4.1, respectively).
They also found that a large number of government hospitals provided little charity care, and that when they ranked the government hospitals according to their total expenses, those in the top 25% had a median charity-care-to-expense ratio that was 150 times higher than the ratio for hospitals in the bottom 25%. The ratios for nonprofit hospitals were far less disparate, with those in the top 25% having a median charity-care-to-expense ratio that was just 16.3 times higher than the ratio for hospitals in the bottom 25%.
To attenuate the effects of geographic factors, the researchers analyzed variations in the provision of charity care for those organizations in 67 hospital service areas (HSAs) that contained all three hospital types (109 government, 228 nonprofit, and 198 for-profit hospitals). They found that in most of these HSAs, no category of hospital type had higher levels of charity care than the other two. However, in 46% of these HSAs, government or nonprofit hospitals contributed a smaller proportion of expenses to charity care than for-profits hospitals did.
"These results suggest that government, nonprofit, and for-profit hospitals' charity care provision relative to their total expenses did not align with their charity care obligations (government > nonprofit > for-profit) arising from their tax subsidies, tax exemption, and tax obligations, respectively," the research team wrote.
They offered three options for policymakers to consider that might address this misalignment: 1) a transparency approach, in which hospitals would be required to disclose or report their charity care policies, implementation plans, or expenses and would then be ranked accordingly; 2) a "floor and trade" system in which government and nonprofit hospitals would have to meet a minimum charity care threshold — either by providing charity care themselves or by purchasing credits from other hospitals (which would permit those in wealthier areas to subsidize "extra" charity care provided by those in needier communities); and 3) "revisiting" and potentially revising the tax-exemption rules currently in place for nonprofit hospitals.
Our Take: The American Hospital Association said the study authors "fail to recognize that charity care is only one part of a hospital's total community benefit," Healthcare Dive reported. But they didn't, actually. They noted among the limitations to their study that, "[a]lthough hospitals of different ownership types may have different strategies to provide other forms of uncompensated care or community benefits, fully analyzing these strategies was beyond the scope of this study."
Among those other forms of uncompensated care are payment-cost differentials from public programs, community health improvement services, subsidized health services, health professions education, and research, the authors wrote. They pointed out that even the IRS "faces substantial operational challenges in overseeing these activities and using them to determine tax-exempt eligibility."
While it's true that hospitals can provide charity care in many ways, we want to call attention to something else the study authors noted and that we also have observed, even quite recently:
This is not the first study to find that, collectively, nonprofit hospitals spend little more or no more on charity care than their for-profit counterparts do. These analyses have, at times, also revealed just how little some nonprofit hospitals do spend on charity care. In some cases, though, the (sometimes considerable proportion of) nonprofit hospitals providing the lowest amount of charity care are offset by a relatively small number of nonprofit hospitals that provide much higher amounts of charity care. It has been said that the tax benefits nonprofit hospitals enjoy are often used to pay for expenses such as salary increases for executives instead of charity care.
With no federal laws pertaining to minimum requirements for charity care and no guidelines set forth in the ACA, of course there are some hospitals that will provide the least amount they believe is acceptable.
Modern Healthcare reported in late March that the pandemic led to an overall decrease in charity care spending last year among the top 15 not-for-profit health systems, although a handful of them — including Spectrum Health, Banner Health, and CommonSpirit Health — found a way to increase their spending in this area. It's not hard to imagine that the need for charity care has increased over the past year and could continue to do so this year.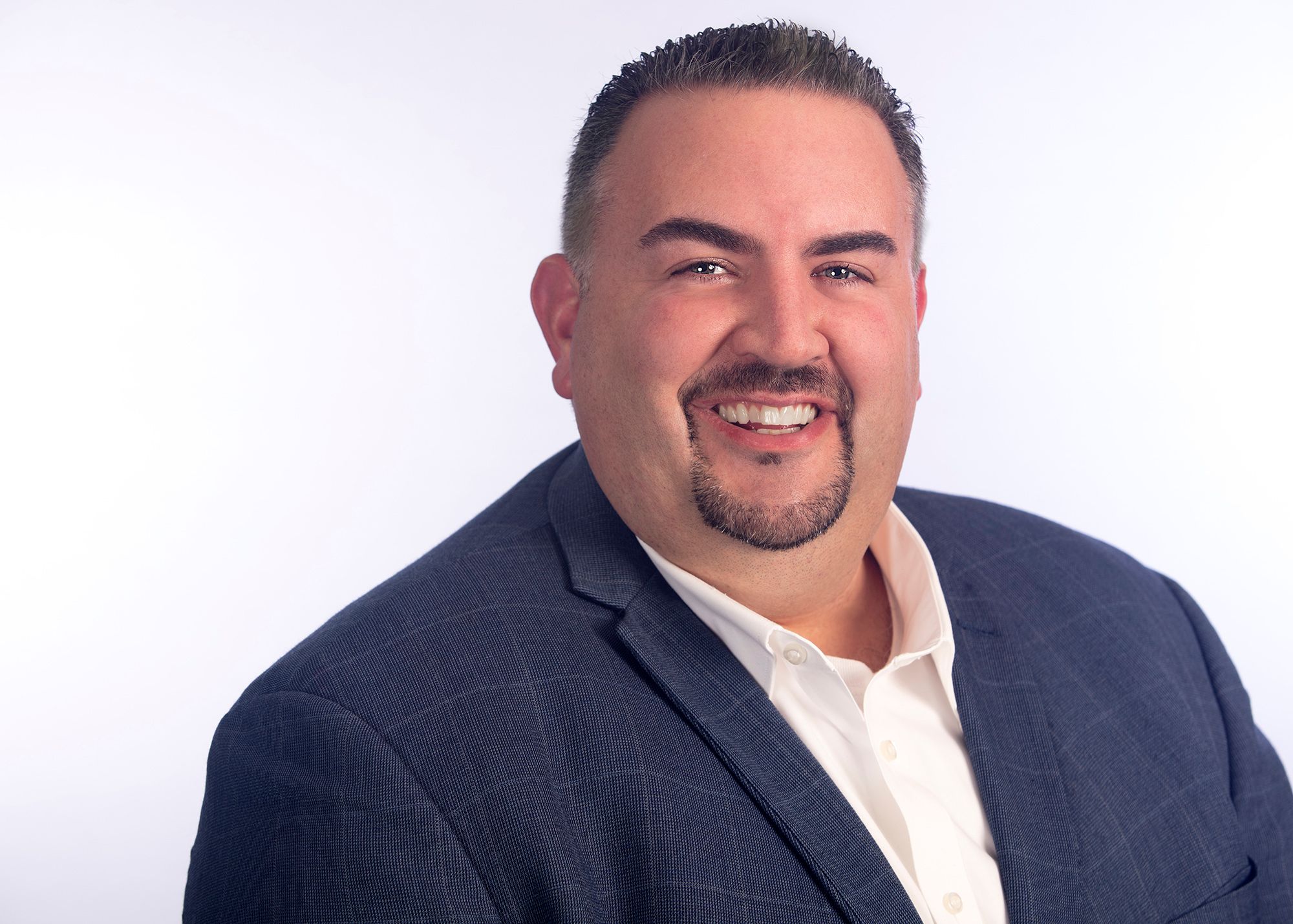 Health Care Rounds: How the Pandemic Has Accelerated the Role of Home Health Care, with Paul VerHoeve
On this week's episode of Health Care Rounds, John has a lively discussion with Paul VerHoeve, CEO of Mission Healthcare. Paul offers his take on how the relationships among health systems, home health providers, and payers have evolved in the last 10 to 15 years. They also discuss how the pandemic has altered the role of — and attitudes toward — home health, and what implications those changes could have for the future. Listen here or download wherever you get your podcasts.
What else you need to know
In Oregon, 44 health care organizations so far have pledged their commitment to advancing the adoption of value-based payment. The group includes health plans, providers, and government entities that have agreed through the Oregon Value-based Payment Compact to meet specified targets and timelines over the next four years for implementing value-based payments. Those 44 organizations cover 71% percent of Oregon's population. The compact is jointly sponsored by the Oregon Health Authority and the Oregon Health Leadership Council.
CommonSpirit Health and startup Tia are partnering to build Tia-branded women's health clinics with integrated gynecologic and primary care that includes nutrition counseling, acupuncture, and mental health services, Tia announced. The joint venture clinics will offer blended virtual and in-person care, with a pilot launching "virtual-first" this spring and the first brick-and-mortar clinic to open in Phoenix in October. The clinics will expand to other CommonSpirit markets over the next few years, according to Tia, which is based in New York City and has a location in Los Angeles as well. The partnership with Common Spirit "will connect Tia to patients, health plan partners, and hospital and specialty care access," Tia noted.
Beth Israel Deaconess Medical Center (BIDMC) will help pilot Google's Care Studio, a software solution that offers clinicians a comprehensive, longitudinal view of patient records and lets them quickly search the records, even when stored in different EHR systems. The medical center said in a news release that a group of 50 physicians and nurses will assess the tool in inpatient settings to ensure its quality, efficacy, and safety when used with BIDMC's data and systems. In August 2018, Ascension became the first to partner with Google on the software; BIDMC is the second to participate in Google's early access program. Google announced the Care Studio name in February when the company expanded the pilot to more clinicians.
UnitedHealthcare has a new CEO: Brian Thompson. Thompson joined UnitedHealth Group in 2004, serving most recently as CEO of UnitedHealthcare's government programs, the company said in a press release. Dirk McMahon, who had been CEO of UnitedHealthcare since June 2019, was promoted to chief operating officer of UnitedHealth Group in February when Andrew Witty took over as CEO of UnitedHealth Group.
Contact Darwin Research Group and we will get right back to you.