Our Take: Biogen's aducanumab gets a second life
Oct 28, 2019
In a surprise move last week, Biogen
announced
that it is resurrecting its failed Alzhiemer's disease (AD) drug aducanumab, and is planning to file for FDA approval.
Biogen said that in consultation with the FDA, the company conducted a new analysis of a larger dataset from the Phase 3 clinical studies that were discontinued in March 2019 following a futility analysis. The new analysis "shows that aducanumab is pharmacologically and clinically active as determined by dose-dependent effects in reducing brain amyloid and in reducing clinical decline."
In accordance with discussions with the FDA, Biogen says it plans to file a Biologics License Application (BLA) in early 2020 and will continue dialogue with regulatory authorities in international markets including Europe and Japan.
Biogen noted in an
investor presentation
that the positive results in the new analysis were due to greater exposure to high-dose aducanumab in the larger dataset, compared with the data available in March.
Biogen shares climbed 25.9% on Tuesday's announcement, closing at $288.17 on the Nasdaq Exchange.
This is big news. Very big news.
The National Institutes of Health estimates that 5.7 million people will have AD in 2020, costing Medicare and Medicaid $261 billion. By 2050, they project $13.4 million people with Alzheimer's, at an astonishing $1.17 trillion cost to taxpayers.
President Obama signed the National Alzheimer's Project into law in 2011, which led to the first
National Plan to Address Alzheimer's Disease
in 2012, and was spearheaded by the National Institute on Aging. Topping their list of five key goals is to "prevent and effectively treat Alzheimer's disease by 2025."
Alzheimer's disease is not only costly, with significant medical and social factors in play (see graphic below), it can be devastating for the primary caregiver, often a spouse.
"Proper care of the person with dementia also means paying proper attention to the family, particularly the key care partner, who is at extremely elevated risk for experiencing a major depression — a major medical illness that might not have occurred otherwise," one physician executive recently told us.
What kind of progress have we made since 2011? Anyone following clinical trials in AD knows that it is a long road full of disappointment. Novartis and Amgen's umibecestat? Failed. Merck's verubecestat? Failed. Roche's crenezumab? Failed.
In fact, if you search Clinicaltrials.gov for phase III Alzheimer's trials targeting beta amyloid plaques in the brain, you'll find 45 matches. Some are different branches of the same trial, but still — that's a lot of failure.
The thing is, all of these drugs seem to clear plaques, and some quite well. But none have shown improved cognitive functioning in patients with AD. It has led
some to question the amyloid hypothesis
— that the primary cause of AD is due to the accumulation and deposition of the amyloid beta peptide.
Biogen's drug had appeared promising, up until it
announced
in March that it was ending its EMERGE and ENGAGE Phase 3 trials. Now, aducanumab has a new lease on life.
There is a caveat to all the hype from last week's announcement. While the data from EMERGE were conclusively positive, the data from the second Phase 3 trial, ENGAGE, were not. Biogen attributes the success in EMERGE to greater exposure of the higher dose of aducanumab.
The big question now is what the FDA will do with the new data, and whether it will be enough to approve the drug. Biogen says it has been working with the FDA and that the agency has been encouraging.
We will have to wait and see. And so will the nearly 6 million patients and their caregivers that today, have a little more hope than they had not long ago.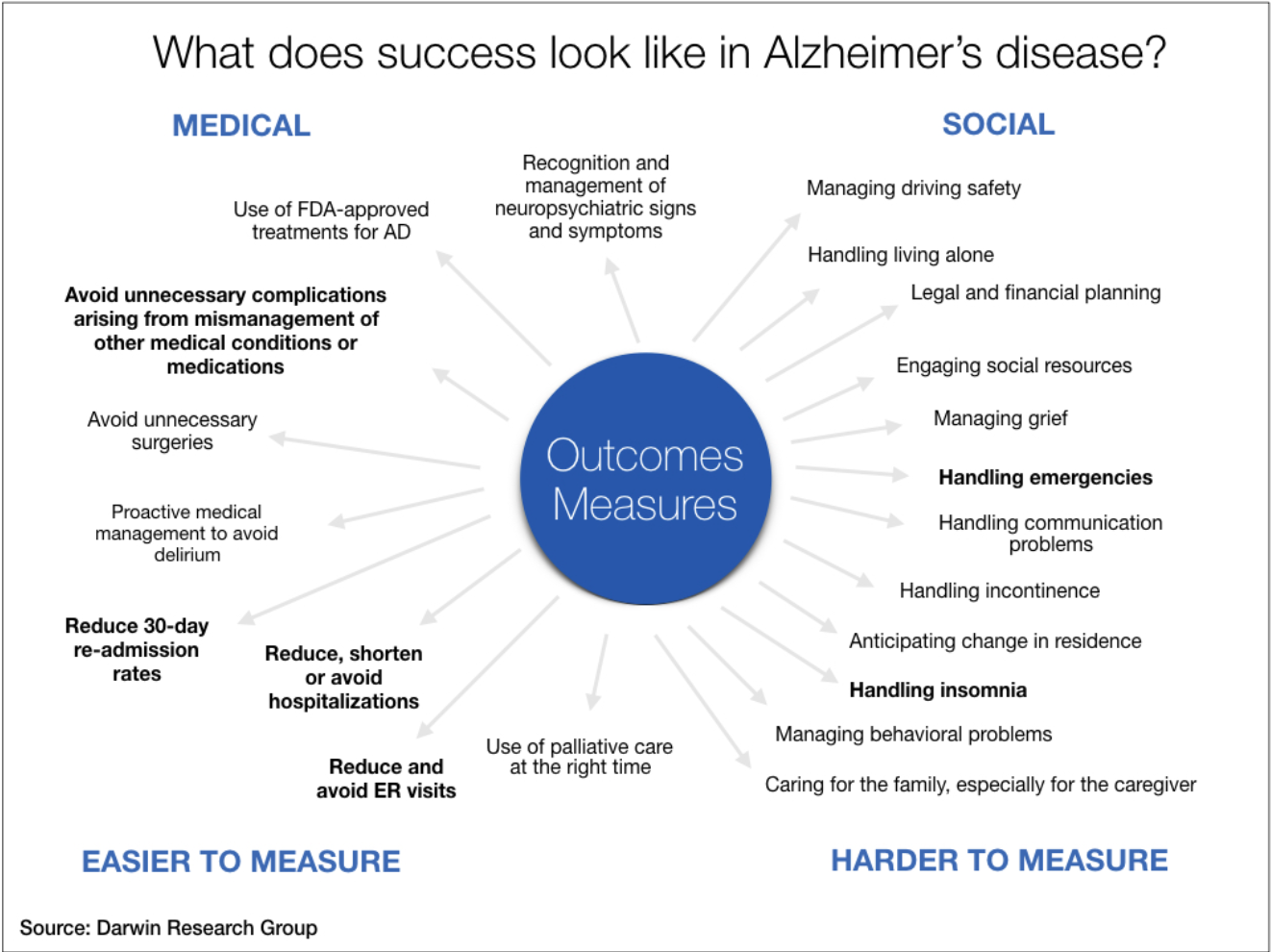 What else you need to know
The federal opioid trial that was to start last week in Ohio didn't happen. Drug distributors AmerisourceBergen, Cardinal Health, and McKesson, along with Teva Pharmaceutical Industries, agreed to a last-minute $260 million settlement with the two Ohio counties that were the plaintiffs in the trial. While admitting to no wrongdoing, the distributors will immediately pay a total of $215 million among them; over a three-year period, Teva will pay $20 million in cash and provide $25 million worth of Suboxone (buprenorphone/naloxone), which is used to treat opioid addiction. A smaller distributor settled for $1.25 million, leaving Walgreens as the sole remaining defendant. Walgreens and other pharmacies could end up going to trial next year. Talks to arrive at a multibillion-dollar settlement that would end thousands of opioid-related lawsuits nationwide are ongoing. More
here
.
UnitedHealth Group and Optum have launched a health plan that combines medical care and health insurance. Described as having an "accountable care platform," the plan, called SignatureValue Harmony, serves 1.5 million people in Southern California. It includes providers in UnitedHealth's OptumCare and other providers in the five counties it covers. "With our geographic presence and integrated open system of care, we recently co-created with UnitedHealthcare a distinctive product called Harmony that provides a seamless experience by uniting care and coverage, achieving 20% savings for people as compared to UnitedHealthcare's comparable coverage offerings," Andrew Witty, Optum's CEO,
told a
nalysts during the company's third-quarter earnings call. Optum is a unit of UnitedHealth Group.
Cleveland Clinic is launching a "first-of-its-kind" digital health company in a joint venture with American Well. The new company will be called The Clinic and will offer telehealth appointments with Cleveland Clinic's specialists to patients in the U.S. and abroad. Cleveland Clinic and American Well have collaborated on another telehealth service, Cleveland Clinic Express Care Online, since 2014. While Express Care Online is for patients with minor injuries and illnesses, The Clinic will provide "broad access to comprehensive and high-acuity care services," according to a
news release.
Humana has filed a lawsuit against 37 generic drugmakers, alleging that they conspired to drive up drug prices — in several instances by more than 1,000%, and in the case of nadolol, a beta blocker, by 2,762%. The lawsuit accuses Teva Pharmaceuticals USA of leading the conspiracy, in which the drug companies agreed to follow one another with price increases on targeted generic drugs. Humana said in the suit that the scheme "infected the entire generic marketplace." Humana filed a similar lawsuit in August 2018; that case is still pending.
Amazon has acquired Health Navigator, a startup founded in 2014 by Dr. David Thompson. Health Navigator provides online symptom checking and triage tools to businesses, such as telemedicine companies and medical call centers, that need to direct patients to the appropriate place, CNBC noted in its
report o
f the acquisition last Wednesday. Health Navigator will become part of Amazon Care, the medical benefit that Amazon launched for its employees last month. Details of the deal were not provided.
Contact Darwin Research Group and we will get right back to you.