Our Take: Amazon Care takes a potentially giant step forward
Mar 22, 2021
Amazon continued its march into the health care sector with an announcement last Wednesday that it will expand its virtual health service, Amazon Care, not only to all U.S. Amazon employees but also to other companies.
The online retailer began a pilot of the on-demand urgent and primary care service for Amazon employees in the Seattle area 18 months ago and rolled it out statewide in September. Amazon Care users can have a digital chat or video visit with a clinician from their Care Team. In the Seattle region, they can also arrange for a nurse to make a house (or office) call for screenings, immunizations, blood draws, and other services, and have medications that are prescribed by a Care Team doctor delivered to their door.
As of last Wednesday, Amazon began offering Amazon Care to other companies in Washington state, making it possible for them to offer the service to their employees as part of a benefits package.
This summer, the virtual care component of Amazon Care will be available to Amazon employees and companies throughout the U.S., and in the months ahead, Amazon will expand the in-person component of Amazon Care to Washington, D.C., Baltimore, and other cities in the northern Virginia market, where the retailer is building a second headquarters.
Our Take: Amazon has been steadily building its health care infrastructure for years and is becoming a contender in an ever-wider swath of the industry.
Early on, it teamed up with Berkshire Hathaway and JPMorgan Chase in January 2018 to form the company that would eventually be known as Haven. As we know now, that venture didn't pan out as hoped. But it most likely provided a plethora of learning opportunities that Amazon used in creating Amazon Care.
Then, Amazon bought PillPack back in June 2018, a key step in the eventual launch of Amazon Pharmacy last November.
The company announced the Amazon Care pilot in September 2019, and a month later it bought Health Navigator, an online symptom checking and triage tool that became part of Amazon Care.
Last July, Amazon launched another pilot — the opening of Neighborhood Health Centers near some of its fulfillment centers and operations facilities, where Amazon employees can receive acute, chronic, and preventive primary care services. The company teamed up with Crossover Health to operate and staff the centers. According to a press release Crossover Health issued last week, there are now 17 health centers in five metro areas: Dallas; Detroit; Louisville, Ky.; Phoenix; and San Bernardino, Calif.
In September, Amazon began selling its Halo health wearable and subscription service as a competitor to Fitbit and Apple Watch.
Each step along the way, Amazon has caused potential competitors, no matter how well established, to worry about how much of a disruptor Amazon would be in their space.
This expansion of Amazon Care, which marks the company's first venture into the delivery of health care services beyond its own employees, could have a monumental impact on both the telemedicine and home health care segments.
It could also affect commercial payers, if enough companies, including large, self-funded employers, decide to offer Amazon Care as an employee benefit. We don't know what kind of payment arrangement(s) Amazon has in mind. And speaking of payers, we wouldn't be the least bit surprised if Amazon chose to start offering health insurance. After all, Walmart does.
If Amazon Care proves successful with other companies, will Amazon one day make the service available to individual consumers? Will Amazon Care help to reshape the delivery of health care in America, bringing back the home setting as a predominant site of care? That might seem far-fetched, but given that Amazon Care is part of the recently formed Moving Health Home coalition, it's a safe bet that Amazon has already considered it.
It's hard to say how large Amazon's footprint in the health care sector might be in another decade. Who'd have thought 10 years ago that you'd be able to order your cholesterol medication on Amazon?
Maybe Amazon will be able to achieve on its own what it didn't as part of Haven. And just maybe that's why Haven failed.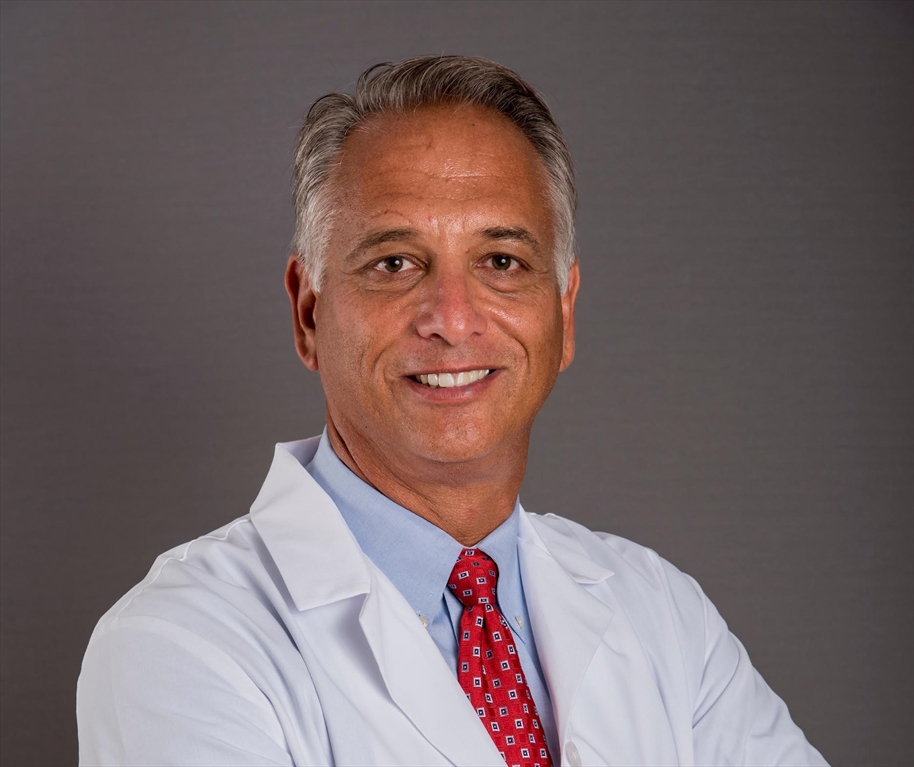 Health Care Rounds: Improving the Patient Experience through Compassionate Communication, with Anthony Orsini
In this week's Health Care Rounds, we welcome Dr. Anthony Orsini, chief of patient experience at Mednax, a practicing neonatal physician, and founder of The Orsini Way. Dr. Orsini shares what he has learned about delivering bad news through decades of patient-level research and personal experience. He and John talk about how better communication can improve the doctor-patient relationship, which in turn leads to better follow up, medication adherence, and clinical outcomes — all of which address the Triple Aim. Watch here here or download where you get your podcasts.
What else you need to know
Scientists believe they have found why AstraZeneca's COVID-19 vaccine may have caused blood clots known as cerebral venous sinus thrombosis (CVST) in a small number of recipients, The Wall Street Journal reported. The incidents of CVST, which occurred mostly in women younger than 55, and other types of blood clots led more than two dozen countries in Europe to suspend vaccinations last week, but the European Medicines Agency
said
on Thursday it had determined that the vaccine's benefits continue to outweigh the risk of side effects, and vaccinations should resume with a warning about "the remote possibility" of developing blood clots. Germany, France, and Italy resumed vaccinations on Friday. While a causal link has not been proved, separate teams of scientists in Germany and Norway say the vaccine triggers an autoimmune response in rare cases that can lead to CVST. One of the lead scientists said this discovery means they "now know how to treat" patients if this happens.
Earlier this month, Reuters reported that AstraZeneca planned to file for emergency use authorization (EUA) of the vaccine from the FDA when independent monitors have finished analyzing results from a Phase III U.S. trial, likely in the next few weeks. The FDA would then need about three weeks to review the data, according to Reuters, and after that an advisory panel would meet to vote on its recommendation. Meanwhile, at least 7 million doses of the vaccine are stored in U.S. warehouses. Several news outlets reported on Friday that the Biden administration is finalizing plans to loan 2.5 million doses to Mexico and 1.5 million doses to Canada, where the AstraZeneca vaccine is authorized and where vaccination rates are considerably lower than in the U.S.
In separate news, AstraZeneca said it pledged another 500,000 doses of its investigational antibody cocktail treatment for COVID-19 to the U.S. on Tuesday. That brings the potential supply of the drug to 700,000 doses this year. With the additional $205 million the government will pay for the new allotment if the treatment is approved, the total outlay would be approximately $726 million.
Digital health companies Doctor on Demand and Grand Rounds plan to merge in an all-stock transaction. The telehealth provider and clinical navigator said in a press release that the combined company will help address "the $300 billion problem of uncoordinated care in the U.S." Although financial terms of the merger were not disclosed, multiple sources reported that the resulting entity would be valued at more than $2 billion. The transaction is expected to close in the first half of this year, with Grand Rounds CEO Owen Tripp retaining that title at the combined company and Hill Ferguson, who is CEO of Doctor on Demand, continuing to lead that part of the business and joining the board. The two businesses will continue to operate under their current names for the time being.
Humana will use the name CenterWell as the brand for its "payer-agnostic" health care services. The insurer said in a news release that its 65 senior-focused primary care facilities operating under the names Partners in Primary Care and Family Physicians Group will be the first to adopt the new brand; starting next month, they will be known as CenterWell Senior Primary Care. Other changes will be rolled out over the next year or two, Humana said, noting that its Conviva primary care centers, which also serve the senior market, will not take the CenterWell name.
Roche signed a definitive agreement to buy GenMark Diagnostics, a Carlsbad, Calif.-based firm that makes molecular tests capable of detecting multiple pathogens — including SARS-CoV-2 — from a single patient sample. The Swiss drugmaker will pay approximately $1.8 billion in cash for GenMark, representing a premium of about 43% to GenMark's closing share price on the day before news of a potential sale was released. If all customary closing conditions are met, the transaction is expected to close in the second quarter.
In separate news, Roche announced the launch of a SARS-CoV-2 variant test to assist in monitoring emerging coronavirus mutations. The company said the test is designed to detect and differentiate mutations found in variants that originated in the U.K., South Africa, and Brazil. The test is for research purposes only,
Cardinal Health signed a definitive agreement to sell its Cordis medical device business to private equity firm Hellman & Friedman for approximately $1 billion. The planned divestiture is subject to regulatory approval and customary closing conditions, and is expected to close in the first half of Cardinal Health's fiscal year 2022, which begins on July 1. Cardinal Health bought Cordis, which makes cardiology and endovascular devices, from Johnson & Johnson in 2015 for $1.9 billion. In a Form 8-K filed with the Securities and Exchange Commission on March 12, Cardinal Health stated that it had received a subpoena from the SEC on Feb. 26 requesting documents from 2015 through 2019 "relating to inventory in the Cordis business … and other matters." Cardinal Health said in the filing that it was cooperating with the inquiry and could not "predict its duration or outcome."
Merck, Bristol Myers Squibb (BMS), Roche/Genentech, and AstraZeneca all voluntarily removed indications from their cancer drugs' labels recently, and more could follow. The FDA has scheduled a three-day meeting of its Oncologic Drugs Advisory Committee for late April to discuss six more indications that, like those already removed, were added to the drug labels through accelerated approvals. In each case, post-marketing studies failed to confirm the drug's clinical benefit in the indication. The committee members will discuss whether the six indications in question should remain on the label while more trials are conducted. So far, indications have been removed for Merck's Keytruda (pembrolizumab), Genentech's Tecentriq (atezolizumab), BMS' Opdivo (nivolumab), and AstraZeneca's Imfinzi (durvalumab). The additional indications that might be removed are for Keytruda (three), Tecentriq (two), and Opdivo (one).
On Thursday, Xavier Becerra was sworn in as the 25th secretary of the Department of Health and Human services. The Senate confirmed his nomination by a bipartisan vote of 50-49. Prior to this, Becerra served as California's attorney general since January 2017. He was also a 12-term member of Congress.
Contact Darwin Research Group and we will get right back to you.