Podcast 99: Closing Gaps in Health Care with Debbie Welle-Powell
May 01, 2020
Summary
This week John speaks with Debbie Welle-Powell, Chief Population Health Officer at Essentia Health. They discuss what it means to be a value-based organization and what services bring value in terms of providing care. They also identify opportunities for bending the cost curve for future value-based contracts and recognizing the need for coordinated care. Debbie shares some of her experiences in managing provider value to patients as well as maintaining patient engagement. She also touches on the positive impacts of Telehealth during a time of a global pandemic. 
Debbie Welle-Powell, Chief Population Health Officer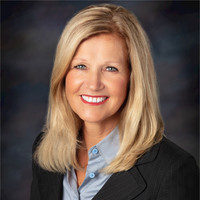 Debbie Welle-Powell is the Chief Population Health Officer for Duluth, Minn.-based Essentia Health. In this role, she is responsible for integrating Essentia population health management with community health and well-being services to address social determinants of health. Additionally, she leads the Accountable Care Division with strategic and operational responsibilities for population care management, system quality, payer strategy and community health for 180,000 lives. Essentia is certified as an ACO Level III by NCQA.  
Welle-Powell has more than twenty years of experience in executive healthcare positions within multi-state regions and integrated provider delivery systems. She has extensive experience leading mergers and acquisitions and developing reimbursement and network development strategies, supporting a full range of payment models. 
John Marchica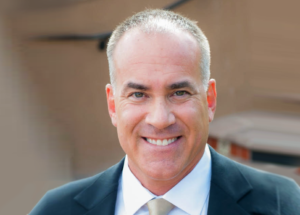 John Marchica is a veteran health care strategist and CEO of Darwin Research Group, a health care market intelligence firm specializing in health care delivery systems. He's a two-time health care entrepreneur, and his first company, FaxWatch, was listed twice on the Inc. 500 list of fastest growing American companies. John is the author of The Accountable Organization and has advised senior management on strategy and organizational change for more than a decade.
John did his undergraduate work in economics at Knox College, has an MBA and M.A. in public policy from the University of Chicago, and completed his Ph.D. coursework at The Dartmouth Institute. He is a faculty associate in the W.P. Carey School of Business and the College of Health Solutions at Arizona State University, and is an active member of the American College of Healthcare Executives.
About Darwin Research Group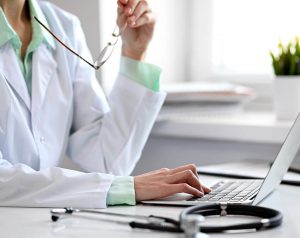 Darwin Research Group Inc. provides advanced market intelligence and in-depth customer insights to health care executives, with a strategic focus on health care delivery systems and the global shift toward value-based care. Darwin's client list includes forward-thinking biopharmaceutical and medical device companies, as well as health care providers, private equity, and venture capital firms. The company was founded in 2010 as Darwin Advisory Partners, LLC and is headquartered in Scottsdale, Ariz. with a satellite office in Princeton, N.J.
Contact Darwin Research Group and we will get right back to you.