Podcast 98: Simplifying Value-Based Care with Kyle Swarts and Dr. Matt Lambert
Apr 24, 2020
Summary
Today on Health Care Rounds, John speaks with Kyle Swarts and Dr. Matt Lambert. They discuss their journey to simplify value-based care with Curation Health, an advanced clinical decision support platform serving the health care community in improving overall performance. In this episode, Swarts and Dr. Lambert emphasize their aim to navigate a strategy to close care gaps between providers and patients while maintaining overall satisfaction. They also discuss the high demand of value-based care in the industry as well as some major shifts happening in health care in the wake of the Covid-19 pandemic.
Kyle Swarts, Chief Growth Officer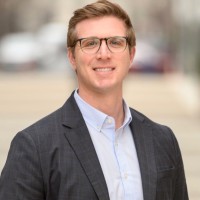 Kyle leads business development and marketing at Curation Health. He has more than 13 years of experience with healthcare consulting, revenue cycle management, and information technology companies.
Kyle is a strategic leader who provides deep insight, solutions, and business value to C-suite and senior leaders at academic medical centers, integrated delivery networks, physician groups and health plans across the country.
Kyle is actively involved in the healthcare community and currently serves on the Board of Directors for the Maryland Chapter of HIMSS.
Matt Lambert, MD, Chief Medical Officer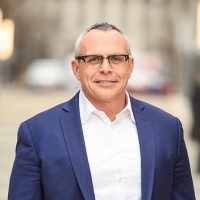 Dr. Matt Lambert brings more than 20 years of experience as a clinician, CMIO, and change leader in value-based care, ensuring that patients receive more comprehensive care and that payers and providers better capture the value of their services. He is a practicing, board-certified emergency medicine provider who previously founded his own physician staffing company.
Dr. Lambert was one of the founding members of Clinovations. During his time there he served as part of the leadership team for several electronic health record implementations at the nation's largest public health system in New York City, the University of Washington in Seattle, Johns Hopkins, Barnabas Health, Medstar, and Broward Health. He is also the author of two healthcare books: Unrest Insured and Close to Change: Perspectives on Change and Healthcare for a Doctor, a Town, and a Country.
John Marchica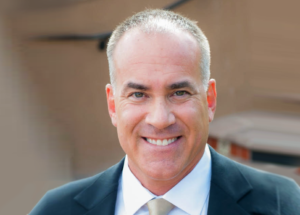 John Marchica is a veteran health care strategist and CEO of Darwin Research Group, a health care market intelligence firm specializing in health care delivery systems. He's a two-time health care entrepreneur, and his first company, FaxWatch, was listed twice on the Inc. 500 list of fastest growing American companies. John is the author of The Accountable Organization and has advised senior management on strategy and organizational change for more than a decade.
John did his undergraduate work in economics at Knox College, has an MBA and M.A. in public policy from the University of Chicago, and completed his Ph.D. coursework at The Dartmouth Institute. He is a faculty associate in the W.P. Carey School of Business and the College of Health Solutions at Arizona State University, and is an active member of the American College of Healthcare Executives.
About Darwin Research Group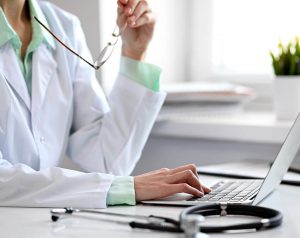 Darwin Research Group Inc. provides advanced market intelligence and in-depth customer insights to health care executives, with a strategic focus on health care delivery systems and the global shift toward value-based care. Darwin's client list includes forward-thinking biopharmaceutical and medical device companies, as well as health care providers, private equity, and venture capital firms. The company was founded in 2010 as Darwin Advisory Partners, LLC and is headquartered in Scottsdale, Ariz. with a satellite office in Princeton, N.J.
Contact Darwin Research Group and we will get right back to you.