Podcast 91: What it's Like to be an American Physician Practicing in Canada, with Dr. Peter Cram
Mar 05, 2020
Summary
In this week's Health Care Rounds, John sits down with Dr. Peter Cram, Director of General Internal Medicine and Geriatrics at Sinai Health System in Toronto. John and Peter discuss the similarities and differences between the U.S and Canada in health care delivery. Having trained and practiced in both the U.S. and Canada — and as a leading health care services researcher — Dr. Cram offers key insights and lessons about health care delivery and payment reform that health care leaders on both sides of the border will appreciate. 
Peter Cram MDPeter Cram MD MBA is the Director of the Division of General Internal Medicine and Geriatrics at Sinai Health System and University Health Network and a Professor of Internal Medicine at the University of Toronto.  A native of Connecticut, Peter was faculty at the University of Iowa from 2002-2013 before moving to the University of Toronto in 2014. His primary research focus at present is using large administrative data files to compare and contrast healthcare utilization and outcomes between different wealthy countries.  Other areas of research include, patient safety in the area of test-result communication and follow up, and informed medical decision making. Peter has published more than 180 research papers and is the co-founder of the international health system research collaborative (IHSRC).
John Marchica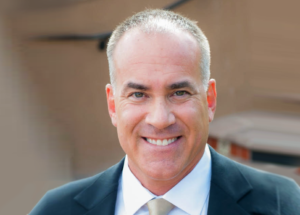 John Marchica is a veteran health care strategist and CEO of Darwin Research Group, a health care market intelligence firm specializing in health care delivery systems. He's a two-time health care entrepreneur, and his first company, FaxWatch, was listed twice on the Inc. 500 list of fastest growing American companies. John is the author of The Accountable Organization and has advised senior management on strategy and organizational change for more than a decade.
John did his undergraduate work in economics at Knox College, has an MBA and M.A. in public policy from the University of Chicago, and completed his Ph.D. coursework at The Dartmouth Institute. He is a faculty associate in the W.P. Carey School of Business and the College of Health Solutions at Arizona State University, and is an active member of the American College of Healthcare Executives.
About Darwin Research Group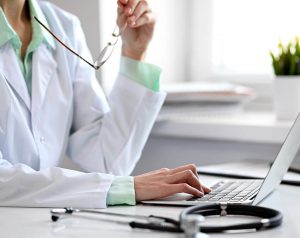 Darwin Research Group Inc. provides advanced market intelligence and in-depth customer insights to health care executives, with a strategic focus on health care delivery systems and the global shift toward value-based care. Darwin's client list includes forward-thinking biopharmaceutical and medical device companies, as well as health care providers, private equity, and venture capital firms. The company was founded in 2010 as Darwin Advisory Partners, LLC and is headquartered in Scottsdale, Ariz. with a satellite office in Princeton, N.J.
Contact Darwin Research Group and we will get right back to you.