Podcast 87: Health Care Affordability and High-Quality Care with Dr. Mark Briesacher
Feb 06, 2020
Summary
This week's guest is Dr. Mark Briesacher, Senior Vice President and Chief Physician Executive for Intermountain Healthcare and President of Intermountain Medical Group. Dr. Briesacher talks about Intermountain's core values and explains the critical success factors behind becoming a leading integrated health system in the United States. He also discusses the future affordability of health care and reveals Intermountain's aspirational role to provide high-value care at lower costs. Dr. Briesacher also leads Intermountain's podcast, and in the interview he addresses how Intermountain uses podcasts as a successful vehicle for employee engagement.
Mark Briesacher, MD
Mark leads Intermountain Healthcare's provider enterprise in the work of improving clinical care centered on safety, quality, accessibility and affordability, all in support of Intermountain's mission of helping people live the healthiest lives possible. Mark works with colleagues to lead strategies that advance hospital and clinic safety, improve provider well-being and engagement, move to new models of care delivery, and develop physician and advanced practice provider leaders.
With over 20 years of leadership in medical group and system roles – growing in responsibility from lead physician to regional and system level medical director roles to physician executive – Dr. Briesacher is passionate about Intermountain's mission and common purpose in service to patients, physicians, and all health care team members. He practiced in general pediatrics for 15 years and has deep appreciation for those who care for patients every day.
Mark received his Bachelor of Arts in Chemistry at Central Methodist College and his Doctor of Medicine from the University of Missouri-Columbia. He joined Intermountain Healthcare in 1995 after completing his internship and residency in pediatrics at the University of Utah and Primary Children's Hospital. He serves on local and national boards for community and health care organizations. Mark and his wife, Lori, have three children and lead an active life in and around Salt Lake City, Utah.
John Marchica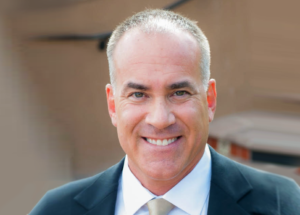 John Marchica is a veteran health care strategist and CEO of Darwin Research Group, a health care market intelligence firm specializing in health care delivery systems. He's a two-time health care entrepreneur, and his first company, FaxWatch, was listed twice on the Inc. 500 list of fastest growing American companies. John is the author of The Accountable Organization and has advised senior management on strategy and organizational change for more than a decade.
John did his undergraduate work in economics at Knox College, has an MBA and M.A. in public policy from the University of Chicago, and completed his Ph.D. coursework at The Dartmouth Institute. He is a faculty associate in the W.P. Carey School of Business and the College of Health Solutions at Arizona State University, and is an active member of the American College of Healthcare Executives.
About Darwin Research Group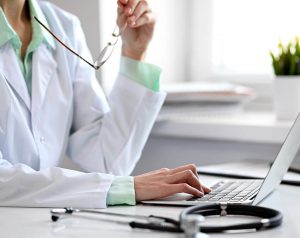 Darwin Research Group Inc. provides advanced market intelligence and in-depth customer insights to health care executives, with a strategic focus on health care delivery systems and the global shift toward value-based care. Darwin's client list includes forward-thinking biopharmaceutical and medical device companies, as well as health care providers, private equity, and venture capital firms. The company was founded in 2010 as Darwin Advisory Partners, LLC and is headquartered in Scottsdale, Ariz. with a satellite office in Princeton, N.J.
Contact Darwin Research Group and we will get right back to you.