Podcast 85: Discussing VA Health Care with Dr. David Shulkin
Jan 22, 2020
Summary
This week John speaks with Dr. David Shulkin, former US Secretary for Veterans Affairs and Chief Innovation Officer for Sanford Health. Dr. Shulkin shares with us his passion for the advocacy of veterans and the importance of public transparency. He speaks on the impact of behavioral health in veterans and shares what he worked on to address this problem. He also discusses his new book, It Shouldn't Be This Hard to Serve Your Country; Our Broken Government and the Plight of Veterans. 
David Shulkin, MD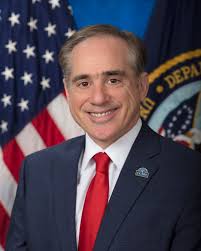 Dr. David Shulkin is the former US Secretary for Veterans Affairs and president of Shulkin Solutions. Prior to that, Dr. Shulkin served as VA's Under Secretary for Health for 18 months, leading the Nation's largest integrated health care system, with over 1,700 sites of care serving nearly nine million Veterans. 
Before he began his service with VA, Dr. Shulkin held numerous chief executive roles at Morristown Medical Center, and at the Atlantic Health System Accountable Care Organization. He also served as President and CEO of Beth Israel Medical Center in New York City.
Dr. Shulkin has held numerous physician leadership roles including Chief Medical Officer of the University of Pennsylvania Health System, Temple University Hospital, and the Medical College of Pennsylvania Hospital. He has also held academic positions including Chairman of Medicine and Vice Dean at Drexel University School of Medicine. As an entrepreneur, Dr. Shulkin founded and served as Chairman and CEO of DoctorQuality, one of the first consumer-oriented sources of information on quality and safety in healthcare.
A board-certified internist, Dr. Shulkin is also a fellow of the American College of Physicians. He received his medical degree from the Medical College of Pennsylvania, and he completed his internship at Yale University School of Medicine and a residency and fellowship in General Medicine at the University of Pittsburgh Presbyterian Medical Center. He also received advanced training in outcomes research and economics as a Robert Wood Johnson Foundation Clinical Scholar at the University of Pennsylvania. Dr. Shulkin has been named as one of the "50 Most Influential Physician Executives in the Country" by Modern Healthcare.
John Marchica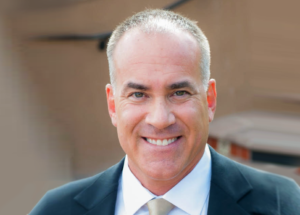 John Marchica is a veteran health care strategist and CEO of Darwin Research Group, a health care market intelligence firm specializing in health care delivery systems. He's a two-time health care entrepreneur, and his first company, FaxWatch, was listed twice on the Inc. 500 list of fastest growing American companies. John is the author of The Accountable Organization and has advised senior management on strategy and organizational change for more than a decade.
John did his undergraduate work in economics at Knox College, has an MBA and M.A. in public policy from the University of Chicago, and completed his Ph.D. coursework at The Dartmouth Institute. He is a faculty associate in the W.P. Carey School of Business and the College of Health Solutions at Arizona State University, and is an active member of the American College of Healthcare Executives.
About Darwin Research Group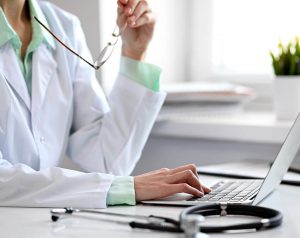 Darwin Research Group Inc. provides advanced market intelligence and in-depth customer insights to health care executives, with a strategic focus on health care delivery systems and the global shift toward value-based care. Darwin's client list includes forward-thinking biopharmaceutical and medical device companies, as well as health care providers, private equity, and venture capital firms. The company was founded in 2010 as Darwin Advisory Partners, LLC and is headquartered in Scottsdale, Ariz. with a satellite office in Princeton, N.J.
Contact Darwin Research Group and we will get right back to you.