Podcast 82: Curing Medicare with the Running Doc Unhinged
Nov 14, 2019
Summary
This week, we close out Season 2 of Health Care Rounds with Dr. Andy Lazris. A board-certified internist, Dr. Lazris' private practice, Columbia, Md.-based Personal Physician Care, is dedicated to providing individualized and comprehensive care for its patients. We found Dr. Lazris on YouTube where he's better known as the Running Doc Unhinged. Listen today and learn about common sense medical practice reforms and why aging patients need to be cared for differently — and better — than they are today.
Dr. Andy Lazris
Dr. Andy Lazris is a physician Board Certified in Internal Medicine. He has practiced both primary care Internal Medicine and Geriatrics for the past 25 years. An expert in the management of chronic illness, Dr. Lazris has extensive medical experience in office practice, long term care, hospital care, prevention, and in multiple office procedures. In addition to Internal Medicine board certification, he has a Certified Medical Director (CMD) degree, and is the director of several long term care facilities in Howard County and beyond.
Dr. Lazris is a Magna Cum Laude and Phi Beta Kappa graduate of Brown University. He received a full merit scholarship to Albert Einstein College of Medicine in New York, and completed his Internal Medicine training at University of Virginia Hospital.
Dr. Lazris has written two recent books on medical care. Curing Medicare (Cornell University Press, 2016) and Interpreting Health Risks and Benefits: A Practical Guide to Facilitate Doctor-Patient Communication (with Erik Rifkin, Springer, 2015). He also speaks frequently about geriatric issues and his Video Podcast, the Running Doc Unhinged, can be found on YouTube.
John Marchica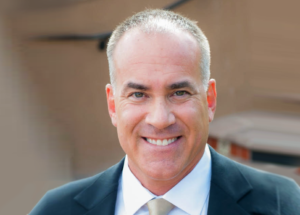 John Marchica is a veteran health care strategist and CEO of Darwin Research Group. He was the founder and CEO of FaxWatch, a leading business intelligence and medical education company and two-time member of the Inc. 500 list of America's fastest growing companies.
John is the author of The Accountable Organization and has advised senior management on strategy and organizational change for more than a decade. John earned his B.A. in economics from Knox College, an MBA and M.A. in public policy from The University of Chicago, and completed his Ph.D. coursework and doctoral exams in clinical epidemiology and health economics at The Dartmouth Institute for Health Policy and Clinical Practice. He is a faculty associate in the W.P. Carey School of Business and the College of Health Solutions at Arizona State University.
About Darwin Research Group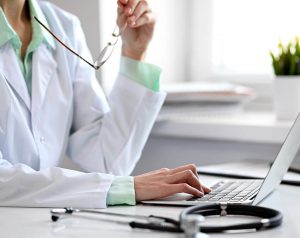 Darwin Research Group Inc. provides advanced market intelligence and in-depth customer insights to health care executives, with a strategic focus on health care delivery systems and the global shift toward value-based care. Darwin's client list includes forward-thinking biopharmaceutical and medical device companies, as well as health care providers, private equity, and venture capital firms. The company was founded in 2010 as Darwin Advisory Partners, LLC and is headquartered in Scottsdale, Ariz. with a satellite office in Princeton, N.J.
Contact Darwin Research Group and we will get right back to you.